Talk @ Additive Combinatorics 2020
This week, I attended the hybrid conference Additive Combinatorics 2020, which was hosted at the famous mathematics research institute CIRM in Luminy, France. Many of my colleagues are very enthusiastic about this place, and so I originally intended to go there for the conference. I was quite excited about the planned trip, however, shortly before the conference I decided to cancle it because of COVID-19 and to take part online instead.
Nevertheless, it was a great experience for me and I've indeed learned a lot: I've gained some new and interesting mathematical insights in topics related to my own ones, and I've also obtained some inspiration for possible future work – as it is probably the case with all good conferences, I guess. Besides that, it was very interesting for me to see how the organizers succeeded very well in simultaneously serving the different needs of people being present at CIRM and colleagues following the conference and giving talks online. Thanks for the great effort!
I also had the possiblity to present one of my current research topics: I gave an online talk on Constructions of Large Caps, which is joint work with Christian Elsholtz (and not yet published). An abstract and the slides of my talk can be found at the Talks page of my website. Furthermore, I plan to write some blog posts on the topic of the talk in the near future, so stay tuned!
Finally, here is a screenshot of me while giving the talk via the web conferencing system BigBlueButton…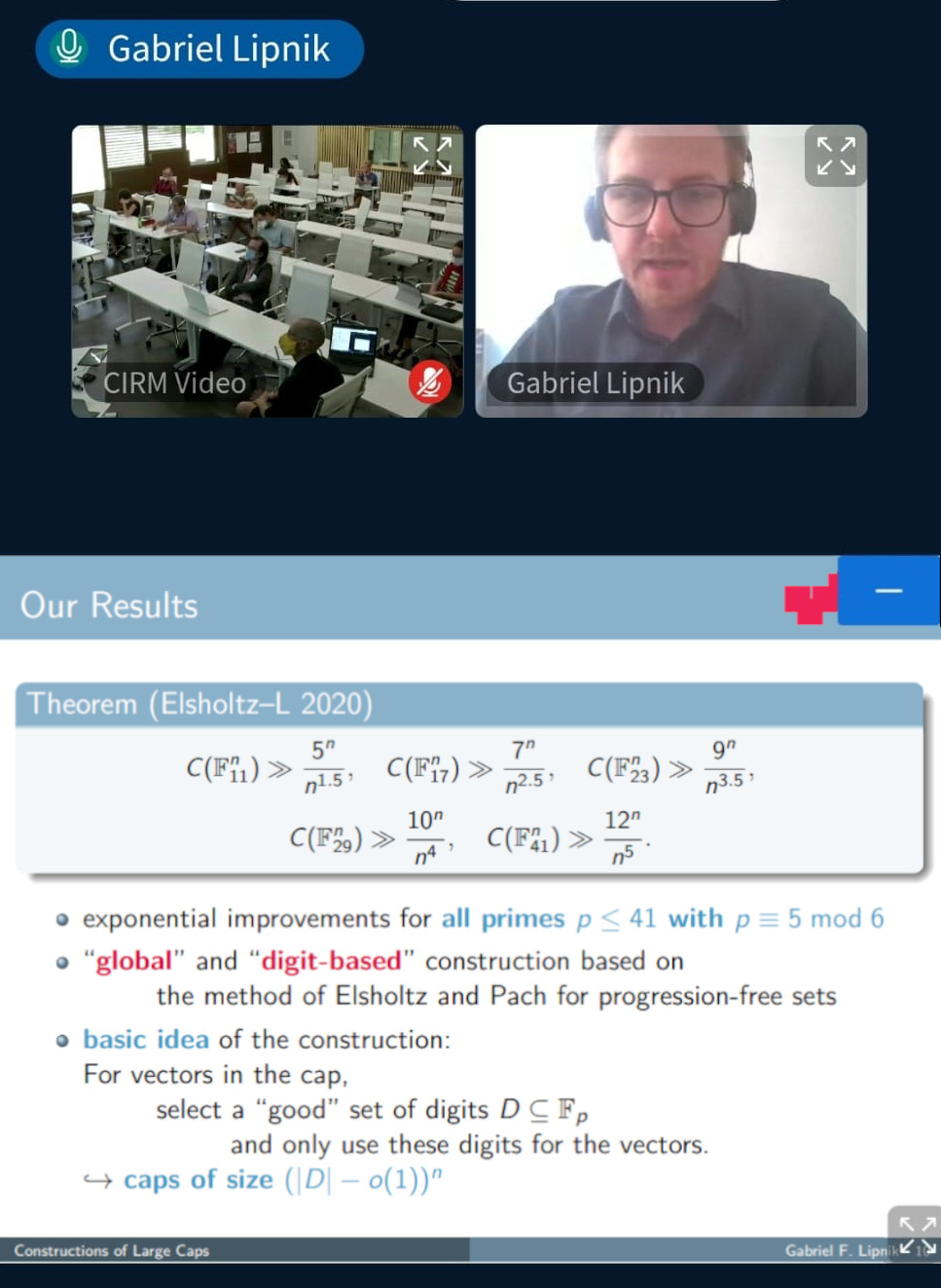 ---
*Please do not hesitate to send me an email if you have any comments regarding this blog post! Note that the English and the German versions of this post may differ slightly. However, you can be sure that the content is the same.